Cardolite Corporation is a privately held developer and manufacturer of the world's largest variety of products derived from cashew nutshell liquid (CNSL), a renewable natural resource. The unique properties of CNSL are used to develop and produce a wide range of products to service the coating, friction material, adhesive, composite and foam markets.
With over 30 years of experience, Cardolite is the leader in the specialized production of quality CNSL based materials. The company's customer base includes all types of companies ranging from large Fortune 500 corporations to small specialty manufacturers. With sales offices, representatives, and distribution facilities in the Americas, Europe, and Asia, Cardolite prides itself on delivering high quality products and services across the globe.
Cardolite manufactures all products at production plants in Mangalore, Karnataka (India) and Zhuhai, Guangdong (China). Designed to support and provide reliable global supply to the most demanding customers, these facilities are the largest and most advanced CNSL technology manufacturing facilities in the world. Cardolite facilities are ISO 9000 registered and adhere strictly to local and best practice health, safety, environmental, and security standards.
To further advance CNSL technology, Cardolite also operates research and development, and technical service facilities in the USA, China and India. By using CNSL as a primary building block, these labs are able to develop materials that have unique advantages over some traditional chemistries. In addition, Cardolite technical service laboratories help customers accelerate time to market and assure product quality and performance.
Cardolite continues to invest heavily in research, technical support, manufacturing, and market development to meet the ongoing needs in its target markets with innovative, natural, renewable CNSL-based products.
Meet the Management Team
We are a team of dedicated, enthusiastic professionals, with a mission to continually nurture a culture of innovation and outstanding customer service.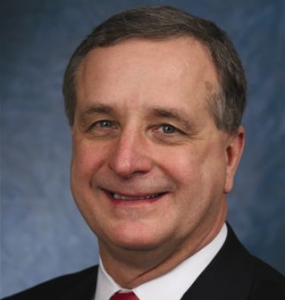 Anthony Stonis 
Chairman
Tony Stonis grew up in South Philadelphia in the USA. He went to college at Drexel Institute of Technology in Philadelphia where he played football and rowed on the crew team. After graduation with a BS in Chemical Engineering, he went to work for 3M Company. For 15 years at 3M, he had various assignments at 5 different factories in the US and Europe ranging from engineer, line supervisor, planner, and eventually plant manager. In 1984 he organized the leveraged buyout of a 3M business in Newark, New Jersey. He named the new company Cardolite and has remained its president since then. Cardolite has grown significantly over that time.
Tony is the past Chairman of the Board of Trustees of New Jersey Manufacturers Insurance Company and the past Chairman of the Board of Trustees of New Jersey Business and Industry Association. He also sits on the Board of Directors of the Chemistry Council of New Jersey.
Tony is a widower, and has 2 children, Jacqueline & Timothy, and 5 grandchildren.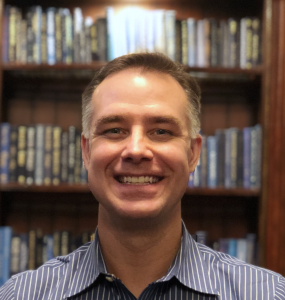 Timothy Stonis 
President
Tim started his career at Cardolite in 2004 where he held the position of General Manager in Cardolite's newly constructed factory in Zhuhai, China. Prior to that, he worked in the high tech world of Silicon Valley as an engineer and manager developing software for companies like Apple and most notably, Cobalt Networks, a highly successful dot-com era start-up that went public in 1999 and was eventually acquired by Sun/Oracle. To round out his high tech career, Tim founded a small start-up called oPoet, which eventually sold its software technology, and finished his career working in sales engineering at a start-up called Topspin Communications, which was later acquired by Cisco. From 2008, Tim managed and built Cardolite's worldwide Sales and Marketing organization, and in 2015 he became the company's president.
Tim has a BS in Electrical Engineering from Cornell University where he also rowed crew, and can speak conversational Mandarin as an artifact of his time with Cardolite in China. He currently lives in Pennsylvania with his wonderful wife, son, and daughter.
Shailendra Bhatkhande
Vice President, Global Operations
Shailendra graduated with a BS degree in Chemistry from Bombay University in 1987 and did his MBA from Pune University specializing in Marketing in 1991. He joined CIBATUL (JV of Ciba-Geigy and Atul) in 1991 through campus recruitment in the sales & marketing department based in Atul, India. He developed the local business in the field of specialty resins and curing agents in India handling key account management and marketing and promotional work. In 1996, he joined Huber Inks (Erstwhile Micro Inks), India as a Manager, International Business where he was responsible for developing business for specialty resins and inks in Europe, Africa and South East Asia. In year 2000, Shailendra re-joined Atul as a Business Manager in Manchester, UK to establish Atul's business in Europe. Soon after, he established Atul's German subsidiary and developed business in the area of coatings, adhesives & composites throughout Europe. As a General Manager for the German subsidiary of Atul, he managed sales, marketing, and general management activities.
In 2011, Shailendra returned to India to take up job of setting up Cardolite's India operations at Mangalore, India. The company started commercial operations in 2013.
Shailendra has a wonderful wife, a daughter doing her post-grad in UK and a school going son of 14 years, all based in Manchester. Shailendra likes to travel, plays tennis and is a music enthusiast.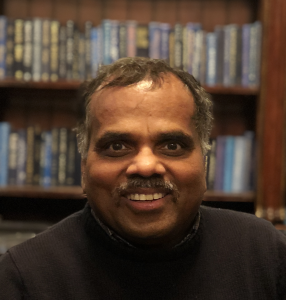 Anbu Natesh 
Vice President, Global R&D
Anbu joined Cardolite in 2012 as Technical Director responsible for managing Cardolite's Global R&D Teams in Monmouth Junction, NJ and Zhuhai, China. Prior to joining Cardolite, he worked for PPG, Henkel, Cognis and BASF where he held research scientist and technical managerial positions. Anbu has over 24 years of industrial experience with wide range of chemistries especially in developing new products and technologies for Coatings, Inks, and Adhesives markets.
He is actively involved in organizing and volunteering for fund raising events directed towards inspiring and uplifting the most needy students located in remote villages of Southern India. He is the past president of Tamil Association of Greater Delaware Valley, an Indian Cultural Organization.
Anbu has a Ph.D in Organic Chemistry from University of Maine, Orono. He currently lives in North Wales, PA with his wife Alli and three daughters, Anjana, Abirami and Alar.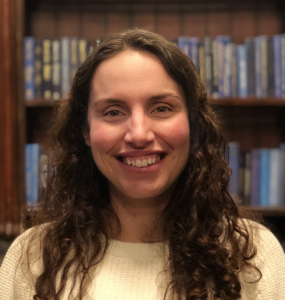 Fernanda Tavares 
Vice President of Marketing
Fernanda grew up in the "Cidade Maravilhosa" of Rio de Janeiro, Brazil and moved to the United States to attend college in 1999. She graduated Cum Laude with a BS in Chemical Engineering from Cornell University in 2003. Fernanda started her career with Rohm and Haas, now The Dow Chemical Company, as a process engineer and capital project manager for manufacturing facilities in the US and Europe. She subsequently transitioned to the Marketing organization where she held several positions within the Coatings division. Fernanda joined Cardolite as Marketing Director in 2011 to lead efforts in market expansion and new product introduction globally. In 2012, she received additional responsibilities to manage the Technical Service group.
Fernanda currently lives in Bucks County, Pennsylvania with her husband and two kids. Fernanda speaks English, Portuguese, Spanish and Italian and enjoys soccer and dancing during her downtime.