Cardolite phenalkamide technology is a new category of epoxy curing agent that fills a gap between polyamide and phenalkamine technology. By chemically combining the two technologies, phenalkamide curing agents offer the benefits of both while mitigating their limitations. The end result is a series of surface tolerant, fast and low temperature curing, light colored epoxy curing agents with excellent anti-corrosion properties, good color stability, and extended overcoatability.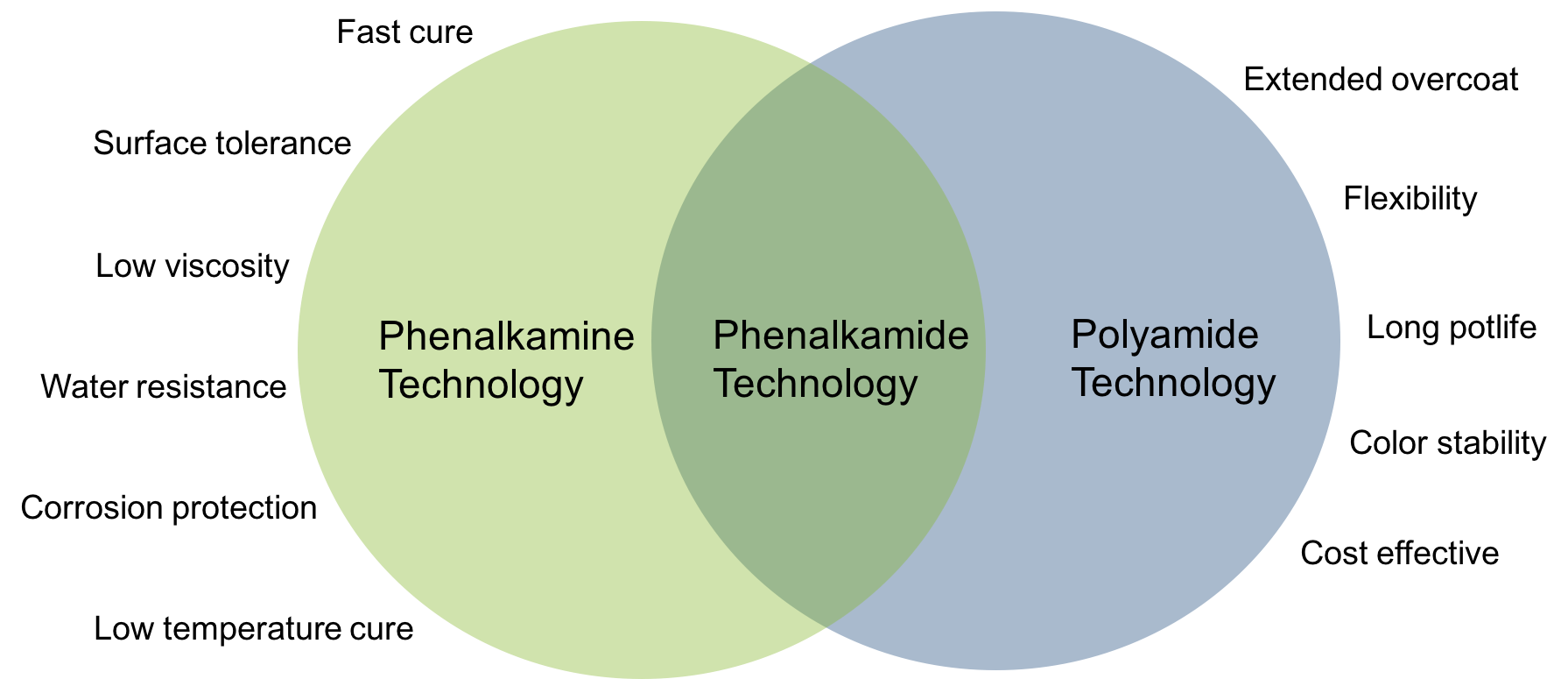 Phenalkamide technology can be used in many applications where polyamide technology currently prevails to bring a new level of performance, reliability, application latitude, and cost savings. General protective coatings, for example, that require good color stability and long overcoatability can avoid having separate summer and winter versions by using a phenalkamide based converter package. The overall system will have fast cure, low temperature cure, and excellent corrosion protection without the need for tertiary amines or anticorrosive pigments. A single formula's broader application latitude gives coating manufacturers protection from summer converter packages being used erroneously in low temperature conditions, and simplifies finished product and raw material inventory management.
For a complete list of phenalkamide grades available please visit our epoxy curing agent page and search for phenalkamides.