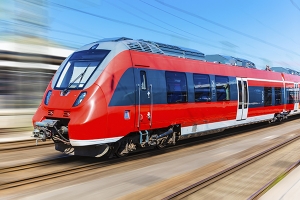 CNSL Technology for Composites at JEC (May 12-14, 2020)
Cardolite will be promoting CNSL technology based materials for composites at the JEC World Show in Paris, France on May 12-14, 2020. We offer high biocontent solutions for epoxy and polyurethane type composites for various applications.
Our hardeners and diluents bring unique properties to two-component epoxy systems. They provide water and chemical resistance, fast property development with good working time, and excellent strength. Moreover, CNSL based materials improve wetting of synthetic and natural fibers for higher overall performance. In addition, our renewable materials are easy to use and handle due to non-critical mix-ratios and good labeling. Light color options with low yellowing upon UV exposure are also available. Therefore, our two-component line is suitable for wet lay-up, RTM, VARTM, lamination, and infusion composite processes. For more information, please visit our 2k-epoxy-composites page.
Furthermore, CNSL based novolac resins (NX-4000 Series) are an excellent modifier and crosslinker for one component epoxy systems. These resins deliver outstanding water and moisture resistance, and improve wetting and adhesion properties as well as interlaminar shear strength. Industry tests have also shown that these materials have a higher dampening capacity that can be very interesting for many end-use applications. As a result, the NX-4000 Series is a good match for pultrusion and prepreg composite processes. For more information, please visit our 1k-epoxy-composites page.
Cardolite also supplies polyols that are a great option for polyurethane composite systems. Our polyol offering ranges from high elongation to very high strength materials to meet requirements of many markets. In additional to good mechanical properties and high biocontent, our polyols deliver superior water and chemical resistance. For more information please visit our polyols page.
We look forward to seeing you there (Hall 6 Booth B60).

Cardolite Supports Solar Race Champions
 

With Renewable Technology

Cardolite was a proud sponsor of the Agoria Solar Team. The Agoria team won the Bridgestone World Solar Challenge take took place in Australia in October, 2019. Our FormuLITE™ epoxy systems were used in their race car to provide high strength and fast property development under the adverse conditions of the Australian Outback. FormuLITE™ epoxy systems are based on bio-based Cashew Nutshell Liquid technology that does not interfere with the food chain.

Please visit the FormuLITE page to learn more about how to incorporate renewable technology with high performance in your composite parts.

Back to events.